Tuition Benefits
Explore higher education tuition benefits
These plans provide financial assistance to full-time, benefits-eligible employees and retirees who have higher education expenses for themselves and their eligible dependents. The benefit amount is based on the employee's number of years of qualifying uninterrupted University service.
For employees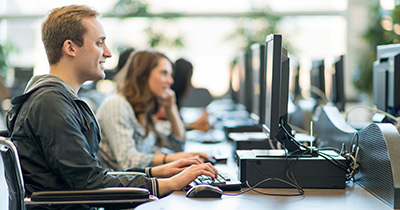 Tuition benefits include reduced tuition for Northwestern University courses and certificate programs, as well as courses taken elsewhere. See all tuition benefits for employees.
For dependents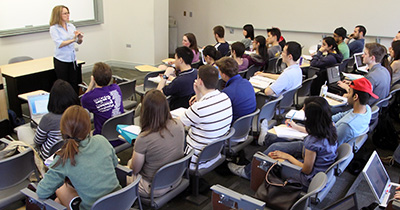 Spouses and dependent children of employees may be eligible for reduced tuition for undergraduate courses taken at Northwestern and other schools. See all tuition benefits for dependents.
Application process
All employees who are eligible for tuition benefits can apply using an online tuition benefit application on myHR. To qualify for tuition benefits, you must have full-time, benefits-eligible employment status as of the first day of the term for which the benefit is being requested. 
Faculty and staff hired on or after September 1, 2004 may qualify to waive part or all of the Northwestern service period for the tuition benefit plans. You must have worked in a full-time, benefits-eligible position at a FAFSA-qualified college or university offering a comparable tuition benefit immediately prior to joining Northwestern University as a faculty or staff member. Please complete the top portion of the waiver form and have your previous employer complete the bottom portion. Return the form to the Human Resources Benefits team at AskHr@northwestern.edu for approval.
All application information