Real Conversation Planner
Real Conversation Planner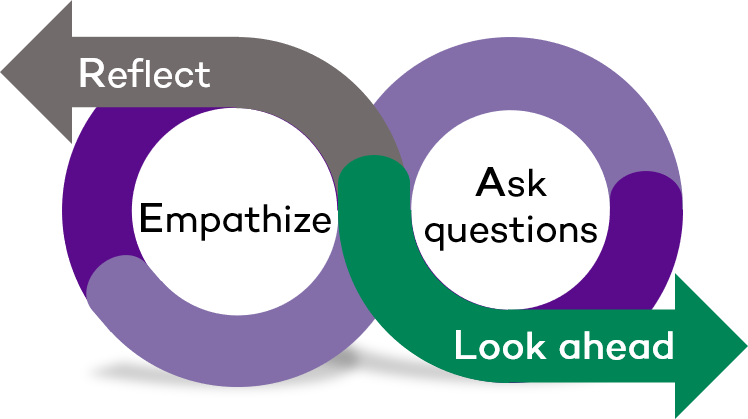 Plan your performance conversation today. This tool is for managers or staff members, to craft a conversation guide that helps keep things REAL. Select your conversation prompts and reminders below, press submit, and save and/or print as reference. 
Using the planner
Start with the Reflect section. Check the actions you want to complete before the conversation. 
Open each section below (Empathize, Ask questions, Look ahead) and check the questions or prompts you'd like to include within the conversation. Add any individual notes in the open text boxes.
Use the final open text boxes for additional items you want to emphasize or questions you'd like to ask.
Click SUBMIT
A printable/savable version of your conversation will appear in a new window.
Option: refresh the conversation planner window and plan your next conversation.