Human Resources Signature Policy
Human Resources Signature Policy
The Office of Human Resources manages large exchanges of data, including hire forms, taxes, and benefit information. For improved efficiency and convenience, an electronic signature can replace a handwritten (wet) signature and only be used on approved documents. This page describes when employee signatures are required on various documents, as well as which forms are available in myHR.
Please note the following broad rules:
Electronically-signed forms – other than typed signatures – will be accepted

This includes W-4 forms signed electronically

Printed and wet-signed forms may be scanned and submitted electronically, except as noted below
Questions may be directed to askHR@northwestern.edu.
When are employees signatures required?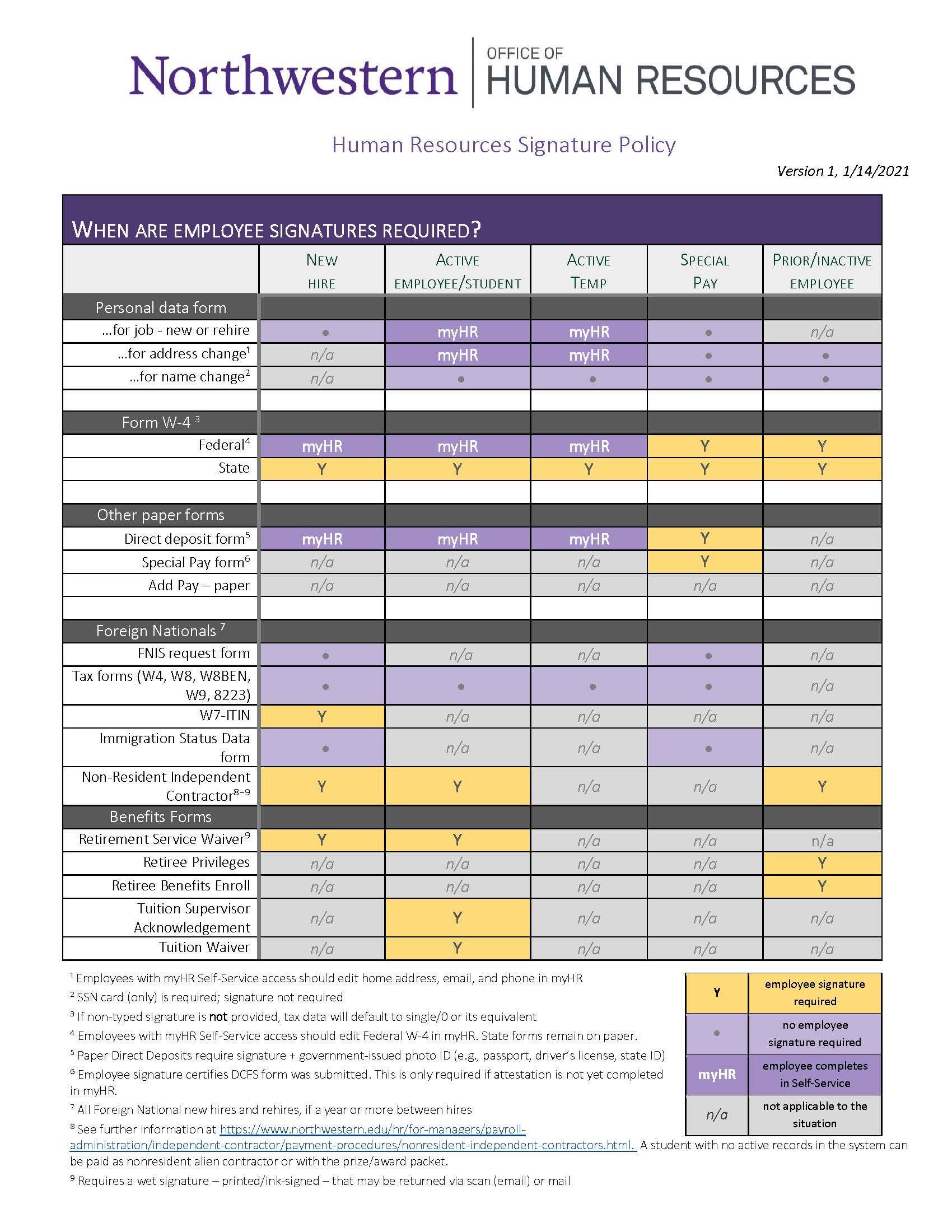 Download a copy of the above matrix here.